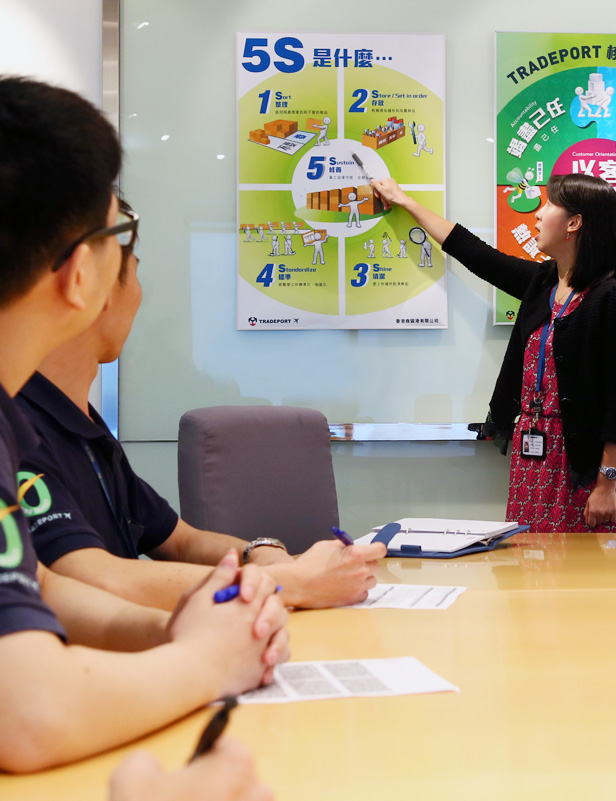 It is our skilled and professional team who successfully translates our world-class facilities and our great location into tangible benefits for you. We tailor supply chain solutions based on your business model, to help you achieve your goals, reduce costs and add value to the business. Our people are our key differentiator. We form dedicated teams to strive for the best understanding of your needs.
Our stable workforce comprises 100% of City Delivery's full-time permanent employees. They operate and maintain our advanced equipment, manage the efficient processes, control the work quality and interact with our customers to ensure seamless communications.
We pursue continuous improvement through our commitment to training and performance evaluation. All new recruits need to complete trainings on tool operation, safety, workflow procedure, and whenever there are updates to any of these areas. These programs ensure that our staff meet our high professional standards, and industry and regulatory requirements.
City Delivery is one of the best companies to work for. We distinguish ourselves by the high levels of engagement with our employees. We attract and sustain a larger talent pool and maintain a significantly lower turnover rate.