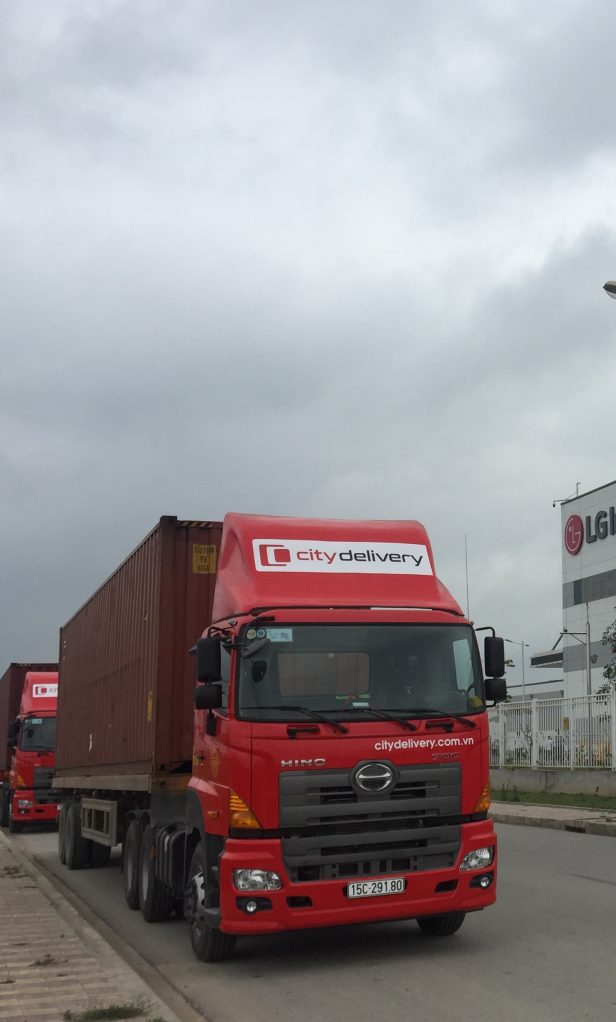 Fleet
City Delivery operates a total fleet of 45 trucks. In order to deliver maximum results to our customers, we chose to use well-known brands, such as: Hino, Isuzu, Mitsubishi/Fuso, Huyndai and Freightliner… We combined these tractor heads with a complete range of trailers, which are able to transport various kinds of goods up to 60 tons.
Monitoring system
All of our deliveries are tightly monitored by monitoring checkpoints along the delivery route and by mandatory stop our Semarang head quarter to check the delivery status. Moreover our trucks were equipped with GPS facility for online monitoring.
Computerization
The Company utilizes integrated system that covers the entire operational elements of the company such as delivery status, employees data, spare parts stock records, maintenance history, customers data etc. The system was developed internally and enables the company to maintain its operation more efficiently.
Light truck
1 – 3.5 ton: 8 pcs
Tractor head
4×2: 5 pcs
6×4: 22 pcs.
Medium truck
5 – 7 ton: 6 pcs
Trailer
Standard 20 – 45feet: 23 pcs
Low bed: 3 pcs
Heavy truck
8 – 15 ton: 4 pcs
Maintenance
Area: 500 sqm